The Brief Introduction Of New Type Charcoal Extruder Machine Equipment
Author: Admin View: Post Time: 2018 / 01 / 20
Charcoal extruder machine equipment is used to make coal or charcoal stick or bar from coal and charcoal powder, usually the final production is used for shisha/hookah or barbecue. By changing the mold, the shape of stick can be various, round, triangle, square, hexagon, etc. As a manufacturer, we can make the mold according to your requests and provide best price with good after sales se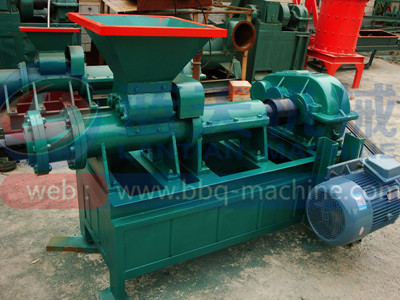 Features of charcoal extruder machine equipment:
1.The charcoal bar pressed from the charcoal rod extruder machine is with high thermostability and will not break into pieces in the process of burning.
2.The final briquettes of charcoal extruder machine equipment are easy to transport and store. It has high efficiency, energy saving and environmental protection .
3.This charcoal extruder machine equipment can also make hookah charcoal and sliver charcoal!
4.We can also provide the related machines, such as crusher, mixer, dryer, conveyor.
Gongyi Lantian Machinery works specializes in charcoal extruder machine equipment. It has more than 20 years of rich production experience. It provides you with high quality products, perfect pre-sale and after-sale service, and won the praise from customers both at home and abroad. welcome you to purchase.
---