Working Principle And Structure Introduction Of Shisha Hookah Charcoal Machine
Author: Admin View: Post Time: 2018 / 01 / 28
Shisha hookah charcoal machine is making incense production equipment, according to the characteristics of market demand and incense charcoal, Shisha hookah charcoal machine the latest design and production, the machine can be granular, powdered charcoal raw materials, elongated circle etc.. The speed of the working plate of the shisha hookah charcoal machine, the filling depth and the thickness of the molding can be adjusted. The mechanical buffering device on the machine can avoid the damage of the machine parts caused by the overload. The smoke inhalation of shisha hookah charcoal machine box can be equipped inside the hookah charcoal machine, and the dust generated by the machine can be absorbed through the suction nozzle, which greatly reduces the body damage caused by the dust to the workers, and avoids sticking and blocking, and recyclable raw materials are reused.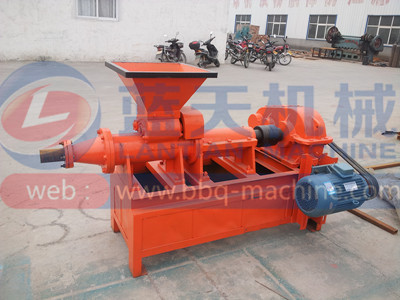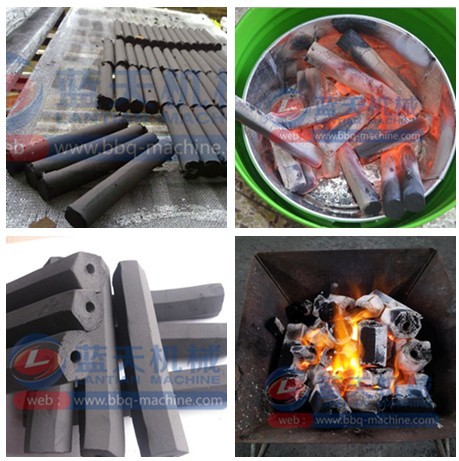 The specific features of the new type of shisha hookah charcoal machine:
1, This product is a full automatic hydraulic press machine, can suppress all kinds of powder material, can press all kinds of sheet type according to the customer's request.
2, Shisha hookah charcoal machine, one time can be suppressed 28 pieces, class production 30000 pieces per hour, motor power 4KW.
3, The shisha hookah charcoal machine, which is adapted to the charcoal powder or the powder press, is the most popular charcoal pressing equipment in the world. It can make circular, square, convex, rectangular, and triangles, and so on. The surface is smooth, the size of pressure and the density can be adjusted by itself. It can also be used in chemical industry and all kinds of special industries. It needs the mechanized production of sheet forming, which has high speed and high economic benefit.
4, The shisha hookah charcoal machine is produced exclusively by blue sky machinery factory and has been introduced by many foreign businessmen. The machine saves manpower and material resources, and the quality of the product is multiplied. It is mainly used in the industry of charcoal powder, pharmaceutical, food, chemical industry and so on. It has the characteristics of safe operation, convenient maintenance and small noise.
Gongyi Lantian machinery factory in response to the national call to production of new type shisha hookah charcoal machine, shisha hookah charcoal machine in the production process is smokeless and tasteless, provide a healthy working environment for workers, produce products of high quality, low price, our customers can request the production of various types of shisha hookah charcoal machine, to meet all the requirements customer, our plant equipment exported to the United States, India, Bangladesh and other countries, if you need the shisha hookah charcoal machine, Gongyi Lantian Machinery Factory is the best choice for you.
---