Coal briquetting machine is cleaner and more efficient after improvement
Author: Admin View: Post Time: 2018 / 12 / 13
Coal is known as black gold, industrial food, it is one of the main energy sources used by the human world since the 18th century. Since the 21st century, although the value of coal is not as good as before, it is very long now and in the future. For a period of time, coal is one of the indispensable sources of energy for our human production and life. However, with the increasing use of coal, we are facing more and more problems. The most serious problem is that we are now Environmental pollution and lack of resources, the country has also introduced a series of policies to contain these two issues.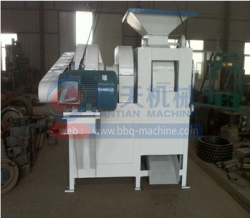 At present, the development of each industry can not leave the environmental protection aspect, the machinery industry is no exception, Lantian's coal briquette machine has been improved to meet the national environmental protection needs. First of all, the raw materials that our machines use in the production of coal are crop wastes and branches that have undergone a series of procedures such as carbonization. This not only avoids the environmental pollution caused by improper handling of garbage, but also applies limited resources reasonably. The produced coal is strong and flame resistant, and there is no smoke generated when it is burning.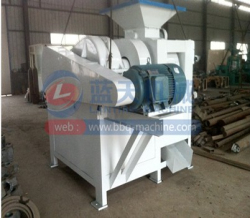 After the improvement of our coal briquetting machine, the production efficiency is greatly improved, which greatly increases the speed of your production, and the machine does not have dust explosion and noise pollution during coal production, which brings you a good production environment. The machine has two gears that use powerful pressure to press the pulverized coal. There are a variety of model sizes and production models that you can choose according to your needs, and our staff will design your own LOGO according to your preferences.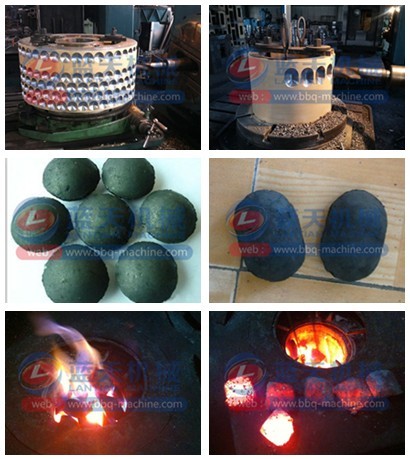 In the process of development, we have always put the interests of our customers at the forefront, and we have been adhering to the concept of integrity management. We sincerely cooperate with every customer to bring you high-quality machines and excellent service is our persistent pursuit. Every machine brought to you is produced with precision design. Our staff will patiently answer your questions and provide good after-sales service for every customer who comes to buy the machine, giving you a good buying experience. If you need a coal briquetting machine, please leave a message to us.
---